Backend Developer Consultant to: This is Deploy
Do you enjoy working as a consultant at a company characterized by wonderful colleagues and attractive assignments? Then you've come to the right place!
Vi svarar vanligtvis inom tre dagar
You will join a highly motivated team and will be working on a modern solution. We are looking for technology experts who want to make an impact on new business by applying their best practices. With your teammates, you'll be solving complex code related challenges and you'll be continuously making an impact!

As a Senior Backend Developer at Deploy You:
Have a strong voice in choosing languages, frameworks and application architecture for new projects. Currently used technologies in selection include Node, Express, Elixir, Ruby on Rails, RabbitMQ, Sidekiq, Elasticsearch, TypeScript
Are involved in infrastructure work such as cloud server orchestration, with tools like Docker, Kubernetes, Terraform and Ansible
Are exposed to the whole product development process, in an environment where your ideas count
Participate in code review, to make sure we ship the best possible code
Work closely with the core business team, fellow developers and UX experts to plan and execute product releases with an agile team.
Are you the one we are looking for?
Have a minimum of five years of professional experience in web development, ideally a lead role in building web applications.
Be highly skilled in at least one modern backend language/framework, e.g., Node/Express, Ruby/Rails, Python/Django, PHP/Laravel, Go, Elixir, etc.
Be comfortable with agile and Test Driven Development
Have experience in diversified projects, reference cases (open/close source projects, etc.)
Have a good sense of code quality and knowing when and where to enforce it
Thrive in a team setup
Experience is GraphQL is a plus
About the company 
To be on the forefront of digitalisation and IT you have to rely on people. That is why Deploy as an organization is built on trust and responsibility, with a comprehensive personal development program. All consultants work on-site with companys clients, but while its on-site all of Deploys combined knowledge is available. A culture where you are never afraid of turning to each other for input - because they cherish diverse experiences, knowledge sharing and personal values at Deploy. Since this is Deploy started in 2017 they have grown fast and employed 10+ people and have assisted clients such as Klarna, BoardClic, Care to translate, and Jobylon to mention a few. Deploy produce work that they can be proud of, and it is done through a tight-knit team built on trust and responsibility.
As employee you will receive: 
A unique opportunity of being a part of a really dynamic scaleup-team!
Possibility to continuously grow and gain valuable experience
An experienced and creative team to learn from
A strong, care-oriented community, eager to help eachother
Swedish benefits such as pension, insurances, health care allowance, phone and computer 
Submit your application today!
Does this sound like something for you? You are welcome with your application! Access is by agreement. We read applications and call for an interview on an ongoing basis. We look forward to hearing from you! 
Work place: Stockholm
Start: Immediately taking into account the notice period
Salary: Basic salary 
Extent: Full-time (consultant work on-site)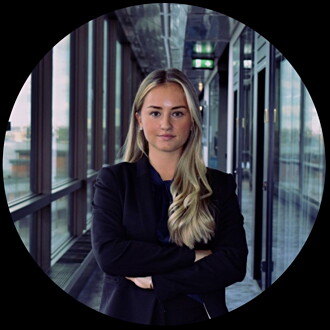 Kontakt
Anna Asfar
Recruitment Broker – GOAT Accelerate internt
Om GOAT Accelerate
Vi hjälper dig accelerera din verksamhet eller din karriär!
Vår ambition är att hjälpa företag och individer att bli den bästa versionen av sig själva inom arbetslivet. Det gör vi genom att accelerera företags verksamhet genom att ta in rätt kompetens.
Till individer som är på jakt efter en ny utmaning i karriären vill vi agera som en personlig rådgivare i arbetslivet för att hjälpa dem ta nästa steg i sin karriär.
Våra fokusområden:
Rekrytering & Headhunting
Executive Search
Onboarding
Kompetensutveckling
Backend Developer Consultant to: This is Deploy
Do you enjoy working as a consultant at a company characterized by wonderful colleagues and attractive assignments? Then you've come to the right place!
Läser in ansökningsformuläret
Jobbar du redan på GOAT Accelerate?
Hjälp till i rekryteringen och hitta din framtida kollega.