Försäljning | Marknadsföring
·
Stockholm
Graphic Designer to Scandinavia's leading PropTech company
Are you a creative person who likes to work with graphic design? Do you enjoy working with digital marketing and building a brand?
Are you a creative person who likes to work with graphic design? Do you enjoy working with digital marketing and building a brand?

The role
As a Graphic Designer at wec360°, your biggest focus will be on actively participating in building and establishing the company's brand externally. In this role, you will work with content for the website, social media, customer communication, internal documentation and more. You will also manage the company's social media, website and other communication channels. It is therefore important that you like to work versatile with both graphic presentation and text, as well as photography and film, to thrive in this role.
In this role, you will produce marketing materials used by the sales team and work with graphic design. Furthermore, you will create campaigns and plan events to build a corporate brand. You will also be responsible for the website, which you will manage and develop in collaboration with the rest of the marketing team.
Do you have what it takes?
To succeed in this role, you have worked with similar tasks for at least 3 years and like to work broadly. You enjoy having a lot of freedom under responsibility and taking things in stride to get ahead. You are used to working towards deadlines.
About you:
Experience and knowledge of the following applications:
Adobe Photoshop
Adobe InDesign
Adobe Illustrator
Adobe Premiere Pro
Adobe After Effects
WordPress 
Able to function independently and in a team environment, with excellent collaboration and organizational skills.
What wec360° offers
You get the opportunity to work in a company constantly developing new technological solutions to digitize the real estate industry. You will be working at a fast paced company that in 2021 has raised capital for continued international growth and product development.
We are determined to provide our colleagues with a great work environment as we believe they are our most valuable asset. In this role you will primarily be working remotely, with access to meeting rooms at A House, Östermalmsgatan in Stockholm. wec360° are affiliated with a collective agreement, which entails, among other things, good insurance and pension benefits. We also offer a wellness allowance.
About wec360° 
wec360° is Scandinavia's leading PropTech company within technological solutions for presenting properties and developments online. We combine Art and Tech to inspire future property buyers and tenants to great decisions. 
Our business is based on an in-house developed system with which we continuously carry out active development to maintain our pole position within our niche. Today, our solution is used to market more than 30 000 units spread across 8 different markets around the world. 
Submit your application today!
Does this sound like something for you? You are more than welcome to submit your application. Start date according to agreement. We view applications regularly and are looking forward to hearing from you!
City:  Stockholm
Start date: According to agreement
Salary: According to experience and agreement
Full time: Yes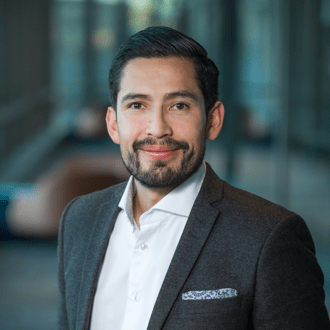 Kontakt
Edvard Sjöberg
CEO / Recruitment Broker – GOAT Accelerate internt
Relaterade jobb
Om GOAT Accelerate
Vi hjälper dig accelerera din verksamhet eller din karriär!
Vår ambition är att hjälpa företag och individer att bli den bästa versionen av sig själva inom arbetslivet. Det gör vi genom att accelerera företags verksamhet genom att ta in rätt kompetens.
Till individer som är på jakt efter en ny utmaning i karriären vill vi agera som en personlig rådgivare i arbetslivet för att hjälpa dem ta nästa steg i sin karriär.
Våra fokusområden:
Rekrytering & Headhunting
Executive Search
Onboarding
Kompetensutveckling
Jobbar du redan på GOAT Accelerate?
Hjälp till i rekryteringen och hitta din framtida kollega.